a new hope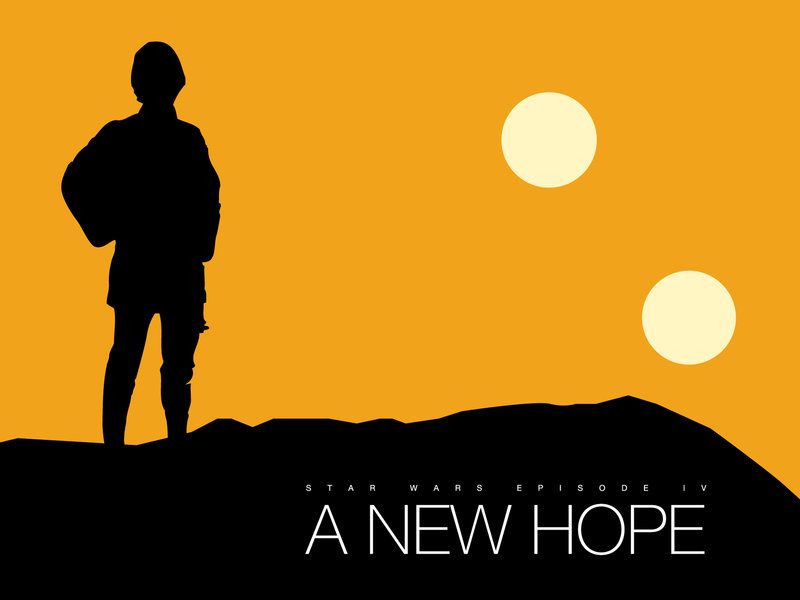 My opening and closing remarks from the final assembly of 2016 at Thorndon School.
Opening:
Hey!
I'm not giving up today
There's nothing getting in my way
And if you knock knock me over
I will get back up again
If something goes a little wrong
Well you can go ahead and bring it on
'Cause if you knock knock me over, I will get back up again
Any clues on where that lyric is from?
That's right - Poppy, played by Anna Kendrick sings it in Trolls - the song is called 'Get Back Up Again'.
Here's another lyric:
I stay out too late
Got nothing in my brain
That's what people say, mmm-mmm
That's what people say, mmm-mmm
Anyone?
That's right ... Taylor Swift, 'Shake it Off'
How about this one:
With the lights out, it's less dangerous

Here we are now; entertain us
I feel stupid and contagious
Here we are now; entertain us
Possibly your parents might remember that one a bit more than you - it's arguably Nirvana's most important song - 'Smells Like Teen Spirit'
And I like songs, I can't play an instrument, and I don't sing very well - but I like how songs lift us. How they take us places. Sometimes they take us back to the place where we first heard them. Sometimes they take us away from where we are.
They're an important part of our human story. They're part of how we make sense of the world and our part in it.
Each of you will have songs you know, and cherish, and share with friends, out loud, or sometimes just playing back in your head. Songs for different times in your life.
Today is about a time of your life, an important time, to pause, to celebrate successes and achievements, to honour some who are leaving us, and for a group of Year 8's it is the final lyric in your time at Thorndon School.
It's not as formal as the Y8 dinner, and it won't have the performance levels of our Bollywood assembly or our Matiriki hui, and there's no sausages like "Guitars on the Grass"
But it's an important time to reflect ..
So enjoy this final assembly - consider it part of your song.
....
Closing:
This year has been a scary, worrying, sad one, full of uncertainty, full of fear.
We lost some amazing artists, performers and story tellers this year - David Bowie, Prince, Leonard Cohen, Maurice White of Earth Wind & Fire, Victoria Wood, Natalie Cole, Glenn Frey, Harper Lee, Muhammad Ali, John Glenn - the first American to orbit the earth, Alan Rickman, Kenny Baker, who played R2D2 in the original Star Wars movies - and just last night Zsa Zsa Gabor.
And for some of you, those names might not mean much - they mean more to your parents, to my generation, to some of your teachers.
But these names have had a part in making songs, in telling stories, and in sharing performances, that are a part of our shared human story - that are part of yours and mine.
I have been scared this year, for the choices that people have made, for the things that have been said, for the actions and deeds that have been normalised.
I have been worried for the world, which was never perfect, but I've been afraid for what it's become, for what we've allowed it to become.
I've worried for my daughters, and the world they will inherit.
I have been sad, at the passing of so many storytellers, at a time when we need stories, we need songs - to lift us, to allow us to see beyond ourselves.
But on a day like today, when I look at each of you, and in particular our Year 8 students, I see a new generation of story tellers, of song writers, of performers, of people who will shape how we see our world.
So as you set off on your way, as you listen to Poppy sing,
"I'm off on this remarkable adventure."
Know that you are,
Know that you'll meet a few trolls along the way.
That there will be those who laugh at you, who ignore you, who hurt you.
For how you dress, for what you say, for who you are.
Know that those of us older than you, also have a story to share as well - so it's good to listen.
Know that your story matters, however you choose to share it.
Know that in sharing it, you make us all better, you make our human story better.
I'd like to close with a line from a story, a story in which the first episode released was called "A New Hope" - which is appropriate for the end of this year.
The story is a little bit old, but don't worry, it's getting a reboot…
"Fear leads to anger. Anger leads to hate. Hate leads to suffering."
To all of you students, don't fear this world, it is yours, to become a part of, to make better.
fill it with adventures,
fill it with story,
fill it with song.
I'm off on this remarkable adventure
Just riding on a rainbow
What if it's all a big mistake
What if it's more than I can take
No I can't think that way cause I know
I'm really really gonna be okay
Have a safe and relaxing summer.
Thank you
=====


The initial seed for these comments came as a result of reading John Niven's article, What do the right wing tell their children about Hollywood movies?
'A New Hope' header graphic used with permission and courtesy of Steve Squall