Dan Carter on 100 games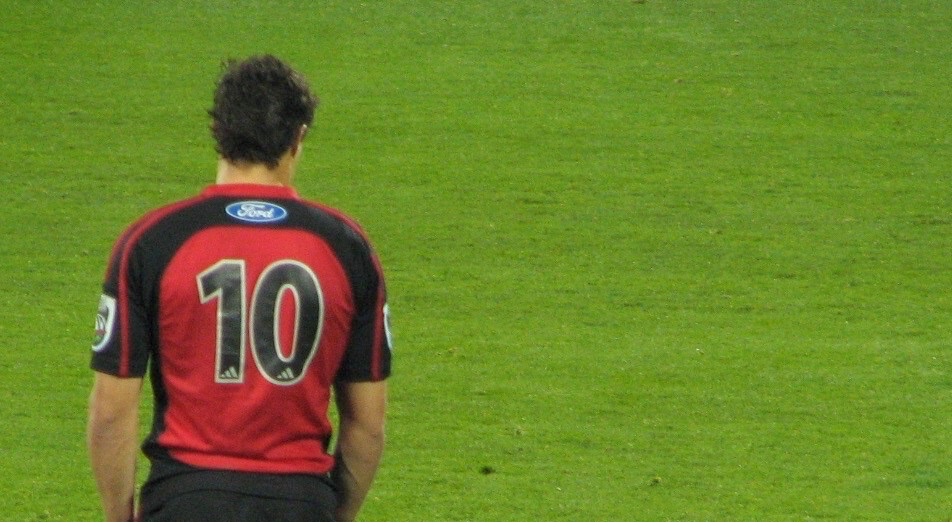 In 2000, I spent a year working with Tomato and one of the key points that John Warwicker often spoke of there, was that process mattered.
When designing.
When discussing with and challenging colleagues.
When meeting with clients.
Focusing on the process allows interesting, beautiful, amazing things to happen.
As a 26 year old, that was a powerful concept, that still underpins a lot of how I view and engage with the world today.
So it was somewhat surprising to read this on the first page of Dan Carter's autobiography...
"One thing we talk about over and over with this current All Blacks side is about never focusing on the outcome. We view the outcome as a function of following our processes. That might sound a little dry to some, but looking back at every major loss we've had over the years, they mostly started with us thinking too far ahead of the game."
Dan Carter - The Autobiography of an All Blacks legend
The All Blacks are always judged on their outcome, even when they win, they're regularly critiqued. When that sort of criticism is led by armchair experts and internet forums, as it often is, it's easy to dismiss.
It's thought provoking to hear from one of their greats that internally a constant review of processes is what drives them.
Now in 2016, as the All Blacks begin a new era under a new set of leaders, it's revealing to look back on this clip from when DC played his 100th Super Rugby game.
He comes across as a balanced, honest and pretty humble individual - who's aware of his place in the game, aspires to greatness, and is conscious of the efforts required to have a chance of reaching his goals.
".. if I ever stopped enjoying rugby, I'd give up, it's as simple as that. ... because if you want to make it to the highest level, you have to really sacrifice and work really hard..."
This longread from the NZ Herald on Carter's current experience as a FAB (Former All Black) playing in France, captures that attitude again.
"As long as I'm playing, I want to be the best and successful, making the most of every day and every competition I am playing in and that's why I wanted to come to this club. It's very professional and has a huge vision to be successful. That was my attitude from day one since I arrived.
"To come and live and play and experience new challenges in a new environment was just the motivation I needed and I actually felt really refreshed when I arrived."
I'd disagree with DC where he says in his autobiography, "that might sound a little dry to some".
I think being open to process is essential to success.
Success requires us to deliberately place ourselves into those environments in which we are constantly, honestly and directly aware of what is required.
When we know those requirements - and choose actively and with enjoyment, to engage in the efforts required to achieve those successes - that is to be truly alive.
That is process.